Our Strategic Partners
As independent wealth advisors, we are free to choose from thousands of investment options to find the best solutions for our clients. In seeking the best solutions, we look to work with industry leading product and service companies who are committed to the highest level of service and standards.
The following companies complement and enhance the services and solutions we provide for our clients.
---
Dimensional Fund Advisors
Dimensional Fund Advisors (DFA) is a leader in developing asset class portfolios for institutional investors and independent investment advisors. Dimensional Fund Advisors' investments are designed to meet the needs of professional investors, and the firm's resources are devoted to improving these strategies wherever possible.
Investments are not available directly to individuals but are limited to clients of a select group of financial advisory firms like Altum Wealth Advisors. Our relationship with Dimensional Fund Advisors is based on shared views about how capital markets work and how best to provide clients with a successful investment experience.
DFA's investment strategies are supported by extensive historical research, which documents a reward for taking risk. Since the firm was founded in 1981, DFA has continued to work with some of the world's leading financial economists to develop and enhance its strategies. For more information about Dimensional Fund Advisors, click here.
---
eMoney
eMoney's emX software is the most advanced planning and practice management tool in the industry.
It is the only wealth-planning platform for financial advisors and firms that offers superior transparency, accessibility, security, and organization for everything that affects their clients' financial lives. A technology envisioned and created by advisors for advisors, eMoney's award-winning software and resources are tailored to transform the advisor's ability to implement comprehensive financial plans and prepare their clients for a secure financial future. For more information about eMoney, click here.
---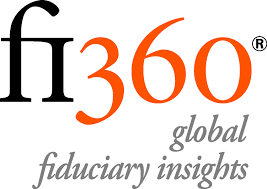 fi360
fi360® helps financial intermediaries use prudent fiduciary practices to profitably gather, grow, and protect investors' assets.
Since 1999, fi360 has been providing innovative solutions to financial services providers, including the AIF® and AIFA® designation programs, the fi360 Toolkit™ software, and fi360 Fiduciary Score®. fi360's vision is to be the leading provider of services that raise the level of professionalism in investment management. For more information about fi360, click here.
---
Morningstar
Morningstar® is a leading provider of independent investment research in North America, Europe, Australia, and Asia. Morningstar provides data on over 500,000 investment offerings, including stocks, mutual funds, and similar vehicles, along with real-time global market data on more than 18 million equities, indexes, futures, options, commodities, and precious metals, in addition to foreign exchange and Treasury markets.
Morningstar® Advisor Workstation℠ provides reports, ratings, and research along with portfolio analysis tools. For more information about Morningstar, click here.
---