Objective of Investment and Asset Management
Successful financial planning and investing involve time, discipline, and a carefully selected balance of investment vehicles.
Asset allocation is the largest determinant of long-term investment returns.

The objective of investment and asset management is to improve your chances that a twenty percent market downturn won't result in a twenty percent drop in your portfolio's value.
Proper asset management can help put you on the path to reaching your financial goals and may also help protect against market downturns.
---
Asset Allocation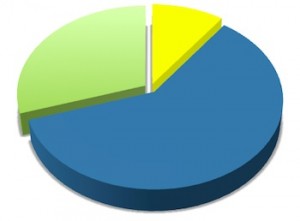 Asset allocation is the concept of diversifying assets among stocks, bonds, and cash. Diversification is often considered one of the best long-term investment strategies for any market environment.
How you divide your money among stocks, bonds, and cash should be based on a careful assessment of your goals, time horizon for investing, and tolerance for risk.
Each asset class – stocks, bonds, and cash – has a different level of risk. In addition, investment vehicles within each asset class may have varying levels of risk.
Investment return will generally depend upon how much risk you are willing to accept throughout different stages of your lifetime.

As you get closer to retirement and your time horizon shortens, for example, you will want to take less risk with your overall portfolio by investing in a higher percentage of lower risk investment vehicles. On the contrary, those with more time left until their retirement may wish to put a higher percentage of the money into riskier investment vehicles.
The right asset allocation mix for you will be based on factors such as your life expectancy, retirement goals, needs such as children's education, and the overall level of risk you are willing to take.
---
Our Role as Financial Advisors
Our role as financial advisors and asset managers is to help you assess your needs and long-term goals and then work with you to build and manage a portfolio based on the investment principles of asset allocation.
As your life situation changes, we will review and make adjustments to your asset allocation mix to make sure you're still on track with the objectives of your financial plan. We will work with you to stay on track and maintain the discipline necessary to develop and maintain a predetermined portfolio through volatile markets.
Proper asset allocation is one of the strategies that can be implemented that can improve the chances of long term investment success.

* Please remember that diversification and asset allocation do not guarantee a profit nor protect against loss in a declining market. They are methods used to help manage risk.
Our investment philosophy is defined by a disciplined set of principles, which guides us and our clients in creating long-term strategies designed to achieve their specific investment goals and objectives.
We structure unique asset allocations, we rebalance each asset allocation as the market changes, and we reallocate the portfolio to reflect any changes to our client's current situation, goals, and time horizon.
Every investor should have an asset allocation policy – a strategy that diversifies assets across a variety of investments.
---
For more information about our Financial Planning Process, click here ❯