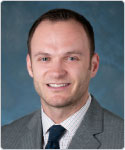 Alex Petrenko
Senior Vice President, Retirement Plan Consulting
Alex Petrenko serves as Senior Vice President of Retirement Plan Consulting for Cetera Retirement Plan Specialists. He assists companies in their efforts to design and implement custom retirement plans, driven by business objectives, benefit and regulatory trends, and market developments. In addition to performing retirement plan consulting, Mr. Petrenko researches complex retirement plan issues, provides continuing education, and supports marketing and business development efforts.
Prior to joining Cetera Retirement Plan Specialists, he assisted small-business owners in the creation of personal financial and employee benefit plan strategies. Alex is a member of the National Association of Plan Advisors, a credentialed member of the American Society of Pension Professionals and Actuaries (ASPPA), and a recipient of the 2010 Martin Rosenberg Academic Achievement Award. He earned his Bachelor of Arts and Master of Arts degrees in philology from the St. Petersburg University of Humanities and Social Sciences in Russia.
---